Meet our CEO
Leanna DeBellevue
Leanna DeBellevue is a global marketing consultant, speaker, social media strategist, and co-author of an Amazon International Bestseller, "Light At The End Of The Funnel" a practical guide for business owners ready to step into success. ​
She has helped clients in over 19 countries generate millions of dollars in sales using digital marketing strategies to connect and engage with their target market. The companies she has worked with range from global conglomerates to real estate moguls, to individual business owners looking to reach new untapped markets. Leanna has spoken in front of thousands of Entrepreneurs, business leaders, and decision-makers in over 13 countries on topics ranging from overcoming success blockers to implementing social media strategies, and business growth hacks. She has written for Huffington Post and heard on Iheartradio podcasts, Real Estate podcasts, Health Coach Academy podcasts, among several others. She is a contributor to Forbes Magazine.
Leanna has her Masters's Degree in Psychology and believes that this degree is one of her secrets to success, understanding the human psyche to connect buyers and sellers in a natural and authentic way. She lives in Arizona with her husband, Jeff, their children and 2 dogs, Hank & Harlee.
If you are interested in working directly with Leanna or have her speak at your event, please contact her team directly at: info@debellevueglobal.com.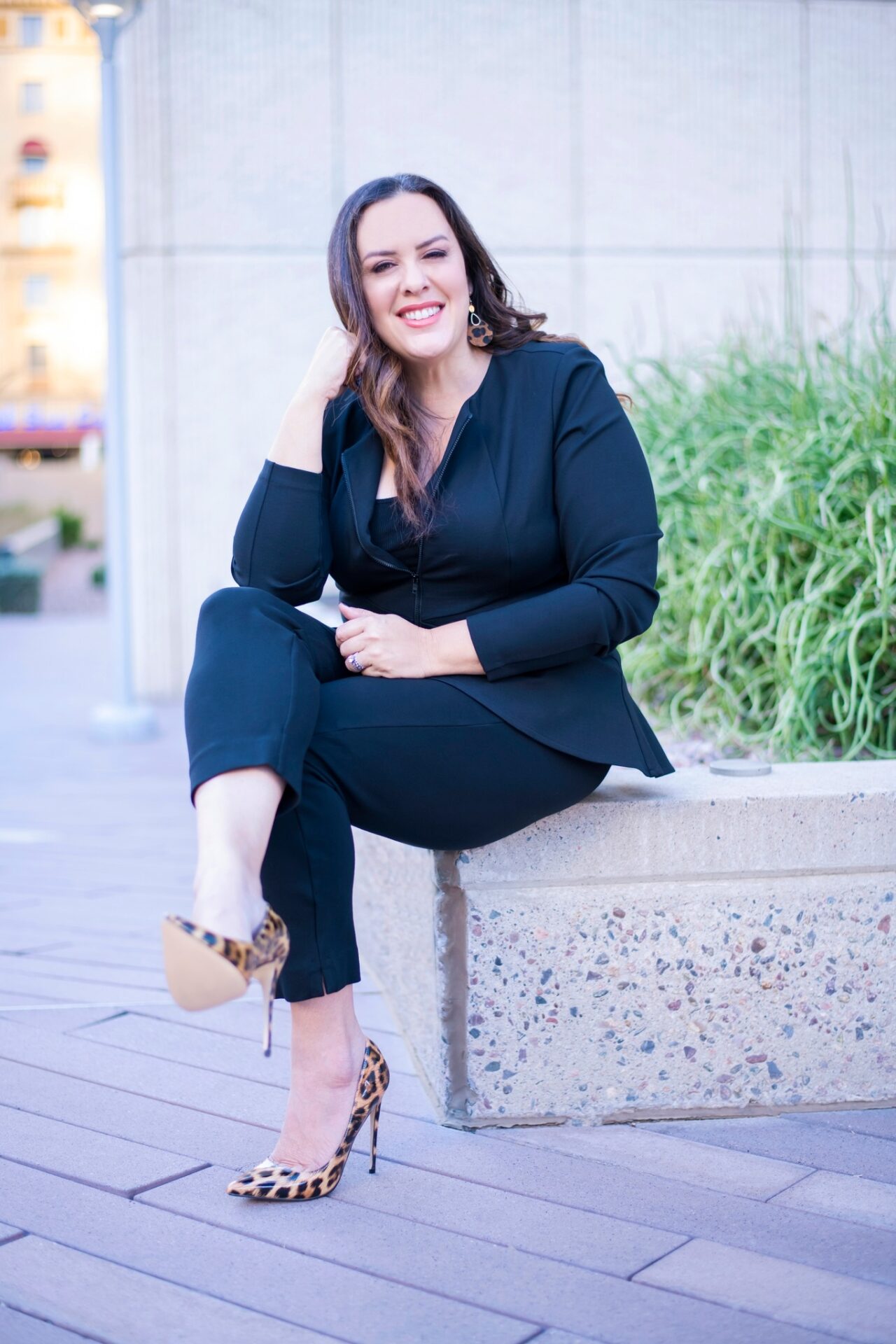 Why Choose DeBellevue Global?
PROVEN RESULTS.
Our company excels in Social Media Marketing Services. Since 2011, our firm has managed over 1,700 social media marketing campaigns in over 15 different countries. Our work shows that our company knows how to optimize your social media channels to meet your marketing goals. We have experience with converting social media advertising investments into more leads and sales.
Streamlined Process.
From the moment you first begin working with us, the entire process is streamlined. Step one is assigning your team with an Account Manager, from there we will set goals, strategies, and begin to implement content. You will have reporting measures provided so you know exactly how things are progressing. We eliminate all of the guesswork.
Customized Strategy.
Your company is unique and poses its own set of benefits and challenges. We understand the need for personalized strategies and content. What works for one company won't work for another, even if both companies do the same thing. Many of our competitors offer generic goals and content. We provide you with unique content that no one else will have, and specific goals so you know exactly what to expect. You can't stand out in the crowd by re-using someone else's material.
Experience.
Things change from moment to moment in the social media space and can be overwhelming if the person managing the page isn't up to date on the latest information. DeBellevue Global has over a decade of experience in the social media world and knows what to do to drive results and provide success for our clients. We are an established and reputable company.
Cost Effective.
You will have a well-trained and experienced social media manager assigned to your account who will run your campaign and report the monthly results directly to you. The value of this service is that it will save you time, money, and allow you to focus on more important aspects of your business. Our social media management pricing ranges from $300-$1000 per month on average. This price varies based on the number of channels and posts we are creating for you. Please note that this price is our fee to perform services on behalf of your company. It does not include any advertising dollars to run paid ads on social media.
Notable Clients Past & Present
Industry Specific Marketing
We work with almost any industry however here are a few examples of industries we excel within.
B2B
We offer full-service social media management services, including advertising and visibility growth. Our B2B marketing specialists will help you transform the presence of your company on social media with high-quality content, consistant engagement, and posts that focus on your areas of expertise. We can promote your free consultations, services, irrestiable free offers, and more while gaining leads & conversions.
Banking & Financial Services
As the financial services industry becomes more saturated with competition, the increasing clientele has become more challenging than ever before, especially with the rules governing posting and content creation. Traditional financial services marketing, such as print media, television, and radio are not as effective as they once were. This is exactly why you should consider utilizing social media channels.
Real Estate
Real estate digital marketing now takes on a more focused and personalized approach that takes the extra step in grabbing a potential client's attention. People have numerous options for connecting with agents and social media is the leading way to gain a new customer base that is in alignment with your style. This method takes more time and skill than older real estate marketing methods, but it is well worth the return on investment.
Healthcare Professionals
The medical industry is constantly changing, especially the way patients select their healthcare facilities. What does this mean for your business? It means you need to evaluate the way you implement your healthcare digital marketing strategy. Our healthcare marketing specialist will help you attract more patients to walk through your doors using a variety of strategies.
Coaches, Consultants & Professional Services.
Our online marketing team will develop a strong online presence for your professional services company on the platforms that are best for finding and engaging with your target market. We will produce relevant content, monitor your accounts, and engage with your audience. We can introduce targeted ads to direct traffic to your website. These ads will increase leads and conversions to ultimately gain you more clients.